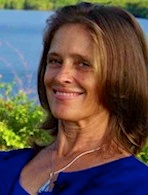 Abigail Alling
Founder & President
For the past 3 decades, 'Gaie' has been actively engaged in marine conservation and environmental projects. She received a Masters of Science degree from Yale University and was the former Director of Marine Ecological Systems for the 'Biosphere 2' project and Director of Research during the 1991-1993 experiment.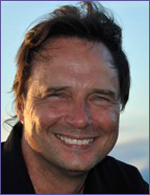 Mark "Laser" Van Thillo
Chief Operations Officer & Captain of sailing vessel Mir
During the past two decades 'Laser' has managed all logistic and technical aspects of BF's projects. He was the former co-Captain and Manager of Technical Systems for the 'Biosphere 2' project.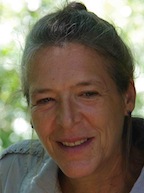 Sally Silverstone
Chief Financial Officer & Director of Agriculture & Forestry
Sally has worked in the field of conservation research and education for 36 years. She currently lives in NW Bali where she is also the Coordinator for our Biosphere Stewardship Education Programs. She was the former co-Captain and Manager of Agriculture & Food Systems for the 'Biosphere 2 project.'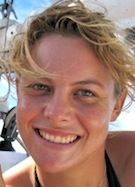 Kitty Currier
Research Associate
Kitty is a Doctoral student in Geography at the University of California, Santa Barbara. She works with Biosphere Foundation to use GIS in community-based watershed and coastal management planning.
kcurrier@gmail.com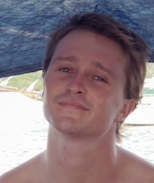 Christopher Dolphin
Officer, Sailing Vessel Mir
Christopher is Mir's First Mate and Bosun. He is also a musician and composer with a production studio on Mir that collaborates with Studio of the Sea to produce mini-films. Christopher graduated from Fort Lewis College in Colorado with a Performing Arts Degree.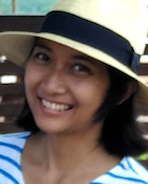 Adrien Dyamantha
Development & Marketing Coordinator for Biosphere Stewardship Educational Programs, Jakarta
Adrien is the co-founder of our partner organization in Indonesia, Biosfir Indonesia. She lives in Jakarta and is engaged with preparing curricula for Indonesian schools.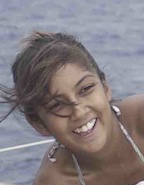 Nadia Low
Officer, Sailing Vessel Mir
Nadia is a film maker and Manager of Studio of the Sea, a production studio onboard. yacht Mir. When not on Mir she is a videographer in Singapore and Colorado.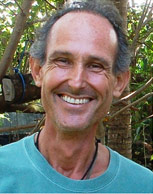 Emerald Starr
Wastewater Gardens® (WWG)
Emerald has been working with Biosphere Foundation in Bali since 1997 and has designed and installed WWG systems in numerous Indonesian locations.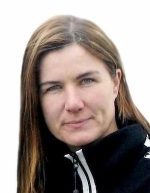 Rósa Björk Halldórsdóttir
NW Bali Waste Management Project Manager
For the past ten years, Rosa was the Vice Chairman of Iceland's Vatnajokull National Park, In 2017 she became a consultant for Bali Barat National Park to implement waste management in the park, as well as the region.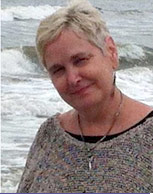 Sandra Cline
Administrative Director
Sandra has transitioned from a successful career in radio broadcasting to that of freelance writer. Sandy is the author of "Pug Sheridan", a critically-acclaimed novel. She is also the founder and executive editor of Dance of the Spirit.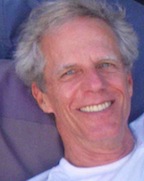 Dr. Phil Dustan
Global Ecologist, Coral Reef Research Programs
Phil is a Professor of Biology, College of Charleston and works with the 'Friends of Menjangan' NW Bali Research & Conservation Programs.
 Biosphere Foundation Around the World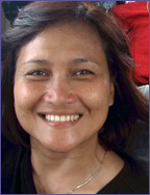 Ibu Nina Marliana
President, Biosfir Indonesia
Ibu Nina is the Founder & President Biosfir Indonesia, a Biosphere Foundation partner-organization based in the the Anambas Islands with whom we worked with on the Anambas Sea Turtle and Coral Reef Projects.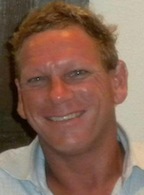 Yves De Leeneer
Director, 
Biosphere Foundation
Yves is the Founder & President of Biosphere Foundation LTD, a BF partner-organization based in Singapore.  He is a Naval Architect, Director of SEACULT, and Member of the Council of IMarEST (UK), representing the Asia-Pacific Division.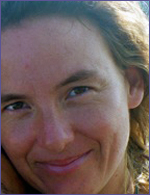 Carol Milner
Founder & President, Biosphere Association
Mir officer & Coral Reef Scientist
Carol is the Founder & President of Biosphere Association, BF's UK partner-organization that works with local organizations in Nepal to improve waste management and river conservation. She has a Masters of Environmental Science & Management from York University. 
Board of Directors
Catherine M. Ward
 Chair of the Board
 Abigail K. Alling, M.S.
 Nichole Baker
 Sandra L. Cline
 Yves De Leeneer
 Sally E. Silverstone
 Mark Van Thillo 
 William G. Walker, Esq.
 Hugh Wheir, DVM
"Never doubt that a small group of thoughtful, committed individuals can change the world.
Indeed, it's the only thing that ever has"
– Margaret Mead